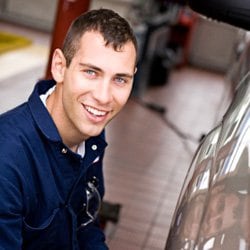 At Hub City Ford, we want to be your resource for all of your vehicle's needs. We maintain a comprehensive inventory of high quality genuine OEM parts. Whether you are counting on great parts prices to go with the service and repair offered in our on-site service department or you're buying parts on their own, we are here to support you.
Knowledgeable Staff
Like our service staff, the friendly associates in our parts department make it their business to know Ford vehicles better than anyone else in Lafayette. That means they can answer your questions about:
Price
Proper placement
Related parts
Available repair kits
All you have to do is ask.
Contact Us Today
The first step to getting the parts you need is making contact with our department. They will be able to let you know what is on hand, and if we do need to place an order they will let you know how long the wait will be.
All you have to do is reach out, either online or by calling us at (877) 472-4234.