Sorry, we do not currently have any featured inventory on our website.
Please call (337) 233-4500 for further assistance.

SCA Performance Trucks
Your Quality Ford Car Dealership in Lafayette
When you need a used Ford dealership you can trust, look no further than Hub City Ford. We're located right here in Lafayette, LA and have a large inventory of quality Ford trucks, SUVs, and cars to fit any lifestyle and budget. After our friendly and knowledgeable sales staff helps you pick the right Ford for sale, Lafayette's finest vehicle financing team will help you finance your new Ford vehicle at the most affordable rate possible. Choose from our selection of both new and certified pre-owned Fords, from the tough and durable Ford F-150 series, to the family-sized Ford Escape, or the commuter-friendly Ford Fiesta! However, if you're looking for something big, durable, and fun, you may be interested in our SCA Performance trucks.
Since 1979, SCA Performance has been recognized as the premier Ford Approved Special Vehicles Manufacturer - producing over 120,000 vehicles from its 150,000 square foot state-of-the-art manufacturing headquarters in Trussville, AL.
Utilizing proprietary products, processes, and a team of people dedicated to the cause, SCA Performance builds the best lifted trucks in the world for the individuals who wake up every day in relentless pursuit of what they love.
It's time for you to add your chapter to our story and discover what it means to be Passion Driven.
Ford F-150 Summit 4X4

Standard Features:
SCA 6 Inch Suspension Lift System
35 Inch All-Terrain Tires
20 Inch SCA Machined Face Wheels
SCA Speedometer Calibration
5 Inch Oval Wheel-To-Wheel Side Steps
Premium Quality SCA Exterior Badging
SCA Performance Windshield Snipe
Tinted Front Windows
Meets FMVSS Standards
3-Year / 36,000 Mile Warranty
Optional Equipment
*One or more may apply to this vehicle.
Leather Seat Covers
Special Seat Cover Stitching
Ford F-150/F-250 Apex 4X4

Standard Features:
SCA 6 Inch Suspension Lift System
35 Inch BF Goodrich All-Terrain KO2 Tires
20 Inch SCA Wheels
SCA Speedometer Calibration
Stainless Steel Dual Performance Exhaust
SCA Bolt-On Style Fender Flares
5 Inch Oval Wheel-To-Wheel Side Steps
Premium Apex Exterior Badging
SCA Performance Windshield Snipe
Meets FMVSS Standards
3-Year / 36,000 Mile Warranty
Optional Equipment
*One or more may apply to this vehicle.
Black Fender Flare Bolts
Leather Seat Covers
Special Seat Cover Stitching
Power Running Boards
High Clearance Bumper w LED Lights
22x12" Wheel and Tires (Exchange Price)
Spray in Bed Liner
Tinted Windows
SCA Door Projector Lights
SCA Brake Caliper Covers
Stainless Steel Gauges w/SCA Logo
SCA Custom Paint Scheme
Ford F-150 Black Widow 4X4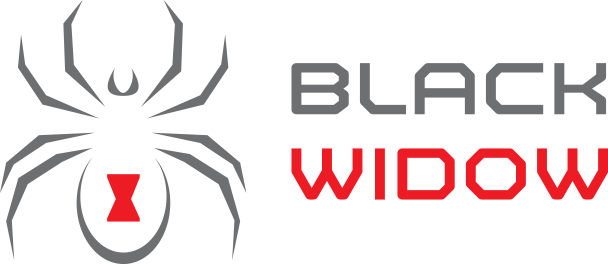 Standard Features:
SCA 6 Inch Suspension Lift System
35 Inch BF Goodrich All-Terrain KO2 Tires
20 Inch Black Widow Wheels
SCA Logo Red Brake Caliper Covers
SCA Speedometer Calibration
Stainless Steel Dual Performance Exhaust
Black 5 Inch Oval Wheel-To-Wheel Side Steps
SCA Bolt-On Style Fender Flares
SCA F-150 Hood Vent
Painted Factory Front Grill
Premium Black Widow Exterior Badging
SCA Performance Windshield Snipe
Black Widow LED "Puddle" Projector Lights
Black Widow Speedometer Gauges
Black Widow Custom Stitched Headrests
Painted Interior Trim
Tinted Front Windows
Meets FMVSS Standards
3-Year / 36,000 Mile Warranty
Optional Equipment
* One or more may apply to this vehicle.
High-Clearance Front Bumper
w/ Rigid Industries LED Lighting
Bumper Center Light Bar Cover (Virginia Only)
Color-Matched Bumper Inserts
22 Inch Wheel and Tire Upgrade
Leather Seat Covers
Custom Seat Cover Stitching
Power Running Boards
Spray-In Bed Liner
Black Fender Flare Bolts
4 Inch Suspension Lift System
Black Widow Floor Mats
SCA Custom Paint Scheme
SCA PERFORMANCE TRUCK QUESTIONS
Complete the form below or,
Call us at 337-446-2436