With the cold temperatures upon us, it's time to think about where you will be storing your Ford vehicle for the winter. If you do not plan to drive your car in the winter months, it's important you properly store your vehicle. The good news is, Hub City Ford, your local new and used car dealership, has some great tips to correctly and securely store your Ford until spring.
Keep Your Ford Vehicle in Top Shape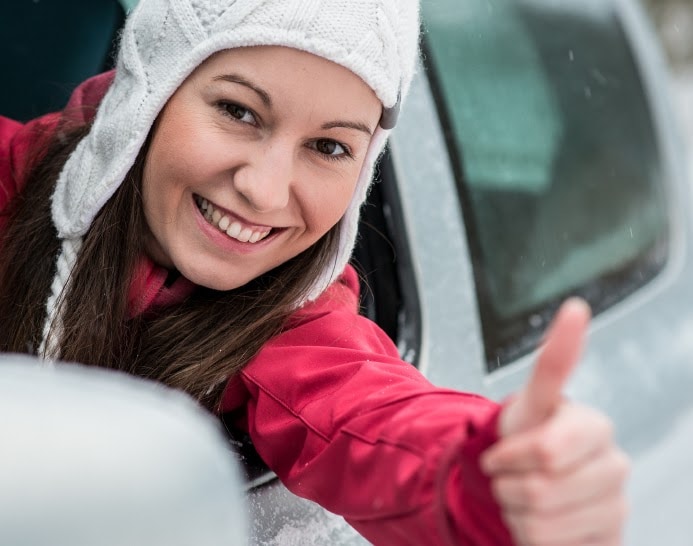 Our Ford team in Lafayette wants to ensure that your vehicle is stored well so that it's ready to roll come the spring. To do so, you will want to take certain precautions. Hub City Ford recommends taking the following steps every time you store your Ford car for the winter:
Fuel & Oil: Surprisingly, fuel only lasts for about 30 days after you fill your tank, meaning overtime it will degrade. To avoid diminished fuel in your tank this winter, you should add a fuel stabilizer to ensure the quality and life of your fuel. You should do the same for your oil as well.
Battery: Change or replace your battery prior to putting it in storage for a few months. Batteries can easily die in cold temperatures. You can simply detach your battery and bring it indoors to avoid a dead battery come spring.
Close Exhaust & Valves: If your car is being stored outdoors or even in a garage, it's important to close off your exhaust and any valves as they can soon become home to unwanted critters and rodents.
Cover Your Vehicle: Prior to putting your car away for the season, remember to give it a thorough clean and cover it properly. Our new car dealership recommends coverage materials that prevent dust and other elements from settling on your vehicle while in storage.
Check the Tires: If your tires are on the older side, you may want to replace your tires prior to storage or add air if necessary. This will help keep stable pressure in your tires throughout storage.
For questions or concerns about storing your vehicle this winter, please do not hesitate to contact Hub City Ford.
Let Ford Lafayette Help your Properly Store your Car this Winter
Stop by Hub City Ford in Lafayette to correctly store your vehicle for the winter months. Our Ford dealership will be more than happy to help and answer any questions you may have. We look forward to seeing you soon!